Salon du Fitness 2023 FITEX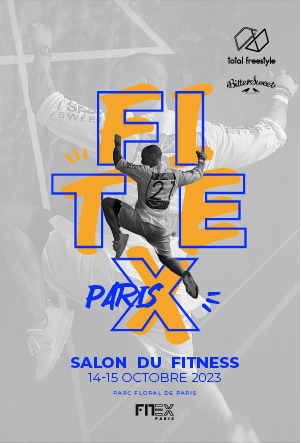 Description
LE SALON, UN RENDEZ-VOUS à NE PAS RATER !
Le Salon du Fitness est la plus grande plateforme de rencontre réunissant chaque année les professionnels et les passionnés du fitness grâce au FITEX PARIS.
Cette année le Total Freestyle Trophy intègre le salon du Fitness sur la journée du vendredi. 
The Salon du Fitness is the largest meeting platform bringing together professionals and fitness enthusiasts each year thanks to FITEX PARIS.
This year the Total Freestyle Trophy joins the Fitness show on Friday.
Gil Lopes
Meigge Zehani
Gio Pap
Farès Slotani
Yamine Saoudi
Ricardo Camicia
Alex Ferrante
Antho Rodriguez
Carol Lopes
et l'équipe Total Freestyle
Max Gaborit
Smail Boudjennah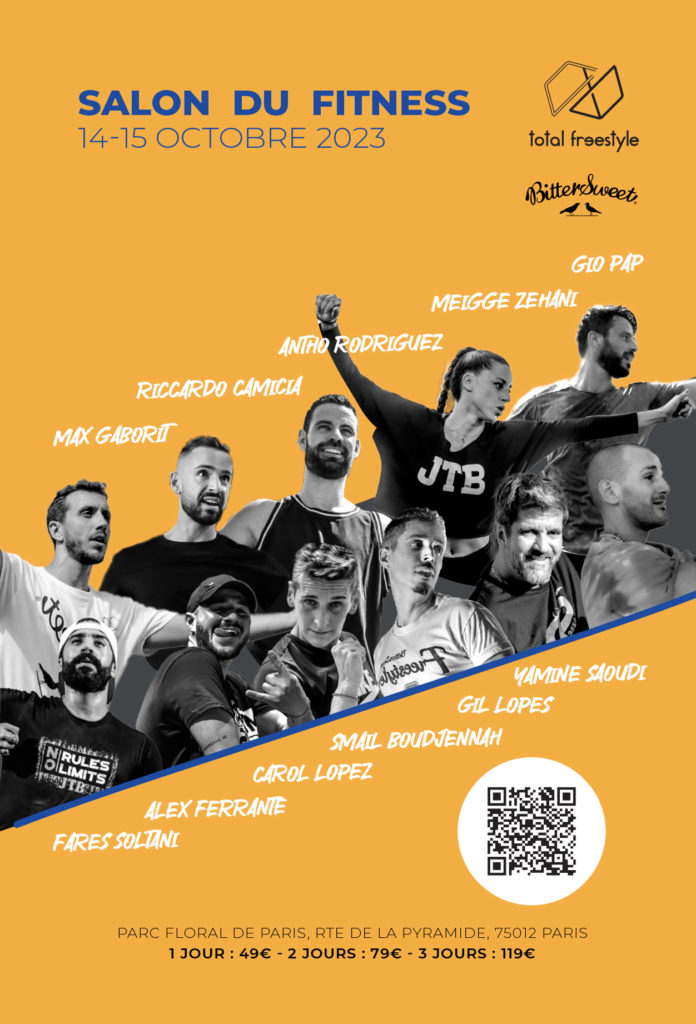 Attention ! Il ne faut pas oublier aussi d'acheter votre ticket d'entrée au Salon FITEX pour la catégorie Passionnée. L'entrée du vendredi au Salon est offerte pour les compétiteurs Pro et Amateur. 
Attention ! Do not forget to buy your entry ticket to the FITEX Show for the Passionate category. Friday entry to the Show is free for Pro and Amateur competitors.
L'évènement est déjà passé !